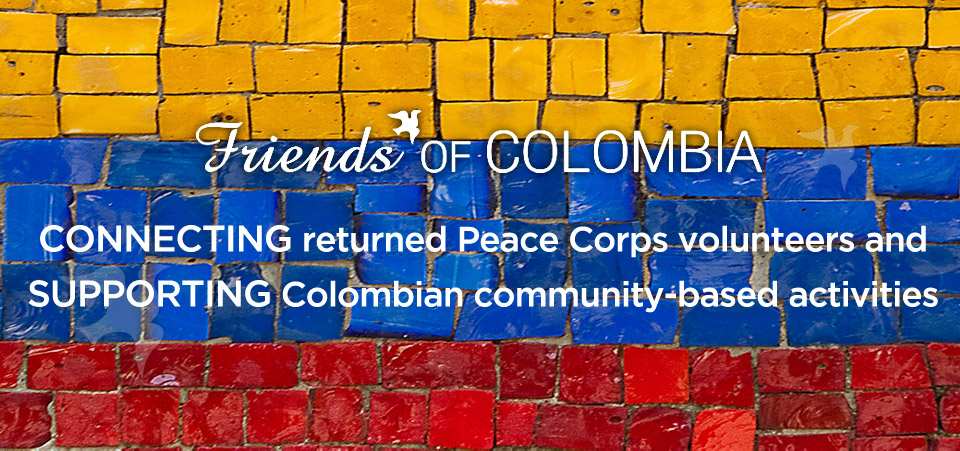 ---
Friends of Colombia Hosts Events at Peace Corps Connect
Friends of Colombia Welcomes all Colombia RPCVs at the Berkeley conference to attend these two exciting events on Friday, June 5:
From 3:30-5:30 p.m. at the University of California, Berkeley's Slottman L11, hear two well-known speakers sharing different perspectives on Colombia. Michael Stanfield, Professor, University of San Francisco, talks about his research on beauty pageants and Sam Farr, U.S. Congressman and RPCV Colombia, shares stories of his recent visits and answers questions about legislation relating to Colombia.
From 6:30-11 p.m. join fellow Colombia RPCVs for a four-course, sit-down dinner on the Berkeley Marina at HS Lordships Restaurant, 199 Seawall Drive. You may choose in advance either fish, chicken, beef or vegan. Confirm your place with a check for $65/person made payable to William Miller, 1076 Eagle Lane, Foster City, CA 94404, along with your meal choice.

Get more information on Peace Corps Connect and register for the meetings at http://www.peacecorpsconnect.org/annual-gathering/berkeley-2015/ Or contact Pat Wand, Friends of Colombia, at patwand@mac.com or mobile 202 375-8349.
---